Treamers Isa, Pinja and Keti were arranging the event, reception, service and tidiness at the event of Invesdor.
We briefly took Isa Hiltunen to the side and asked her to tell a little about the day and general feelings about working through Treamer.
What did the event organizer think about Treamers helping at the event?
This is how the Invesdor's Account Manager Vera Lindström commented:
"Isa arrived in time, was a helpful, helpful, courteous and truly representative young woman from the beginning. The smile did not clutter even though the work was enough and the hostess somewhat stirred and rested around.
The guy had a job and our party went really well - we were able to concentrate on the party and I totally trusted this guy to figure out the arrangements. Isa was really self-styled, effective, versatile, humorous and smart. At the end of the evening, I often wondered if I found good event helpers, certainly the best of Treamer!
I'm going to ask Isaa for our next events, so well done all the time yesterday. I recommend! Thank you again Isa! ".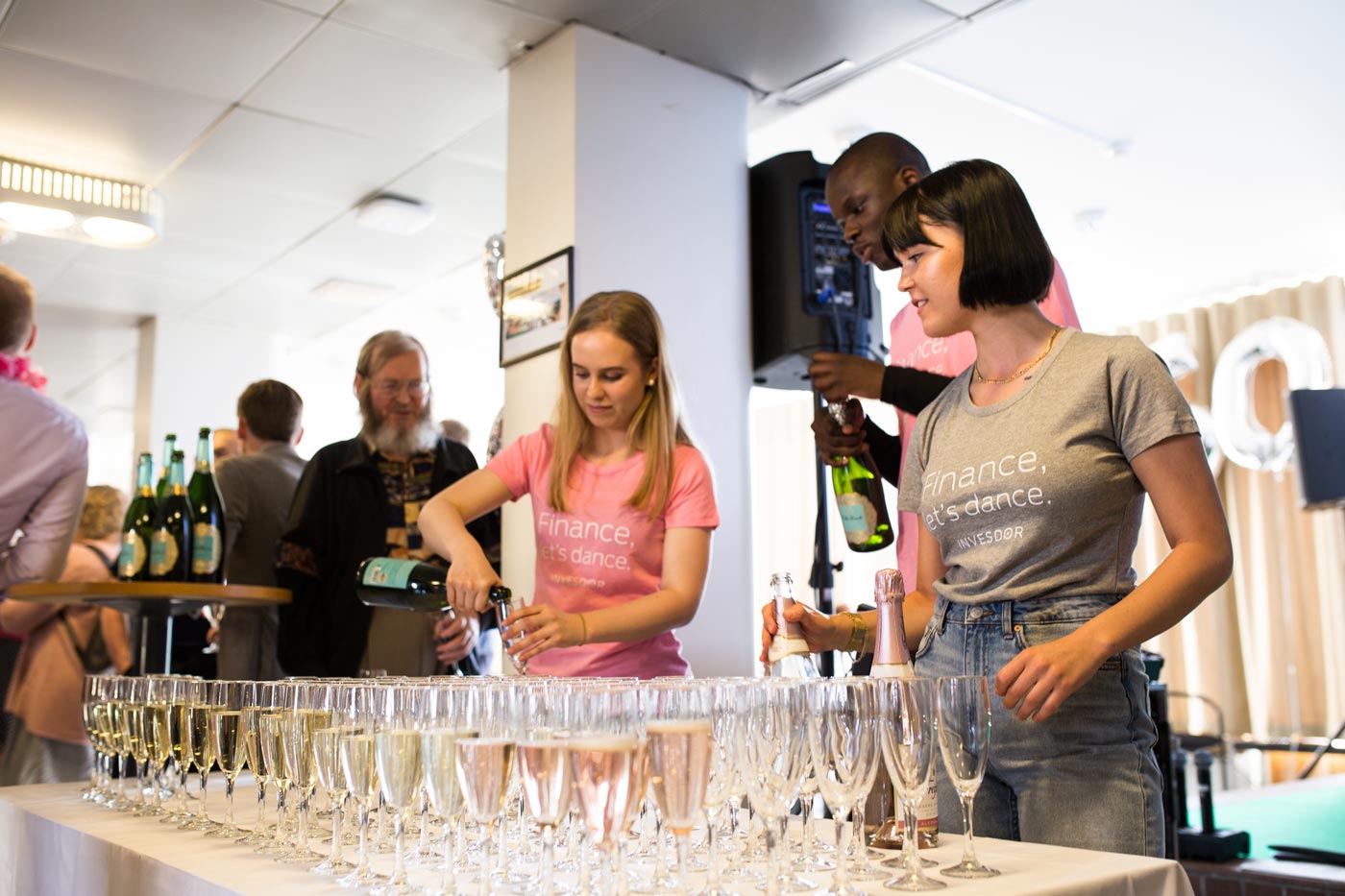 ‍
"Keti was absolutely awesome, she came in very good time, she was scorpio, flexible, nice, handsome and polite." Keti smiled a lot, was sunny and hard-hearted - she helped on her own in everything she needed help and good attitude.
I knew right away when I found out that Keti was going to do well in the arrangements of our corporate event, and I could concentrate on taking the opportunity instead of party arrangements.
Everything went really well and at the end of the night I just wondered if in that super post, thankfully I chose this guy! I will reward you instantly and I will definitely pay for when there are new opportunities. Thank you Keti! "
‍
"Pinja was a great helper and a woman of activity! Pinjalla had an excellent attitude to work and a great active way to work.
Pinja was representative, positive, courteous, hard-working, self-initiated and cheerful. He worked smartly and prioritized matters in a sensible manner, and solved problems in favor of the smoothness of the party.
I was able to concentrate on the party myself, as I knew this team once I met, that the guys are working and the party arrangement is okay. At the end of the evening, I still wondered if I had a good apprentice. Certainly Treamer's best. "
‍