Treamer's totally new view for shift planning and hiring is here! Let us introduce you to the New Calendar!
Employers are now able to plan their shifts and hire people even easier than before. The New Calendar feature gives a complete overview of all your hiring efforts in one place and will replace the previous Jobs -tab and old calendar view.
We understand what it's like to manage many jobs, shifts and applicants. You might find yourself asking questions like, "Where is that job that I've posted" or "I can't quickly find which jobs are missing applicants or who is actually coming for my shifts this week." These scenarios can hinder your efficiency. But with the new calendar, these questions are no longer a topic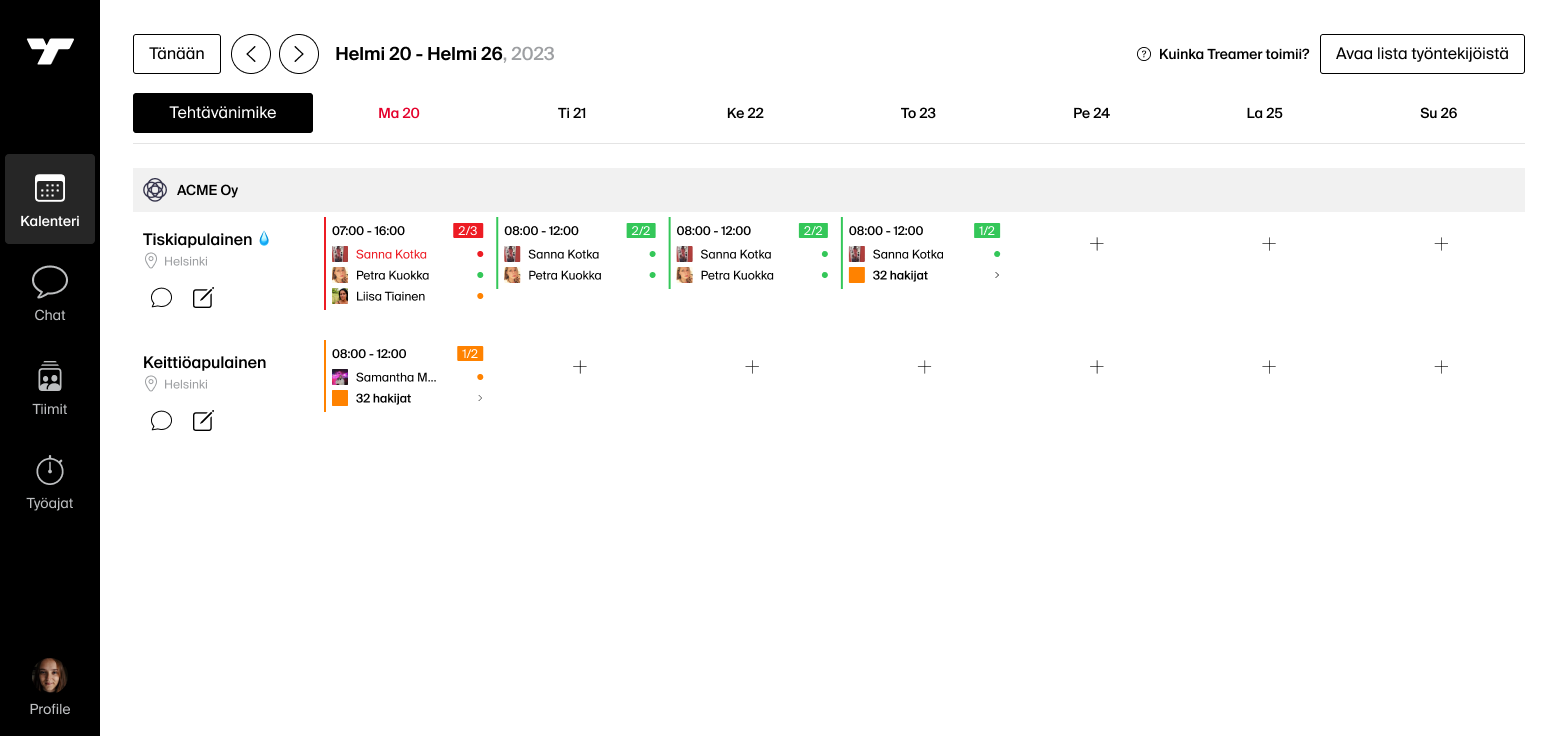 You can now see hired workers for all the week's shifts right away in one place. You no longer need to create a "Job" and enter all the details for that job for every shift. In addition, it's common you hire people time and time again for the same job position and constantly re-entering all the details is tedious and time consuming.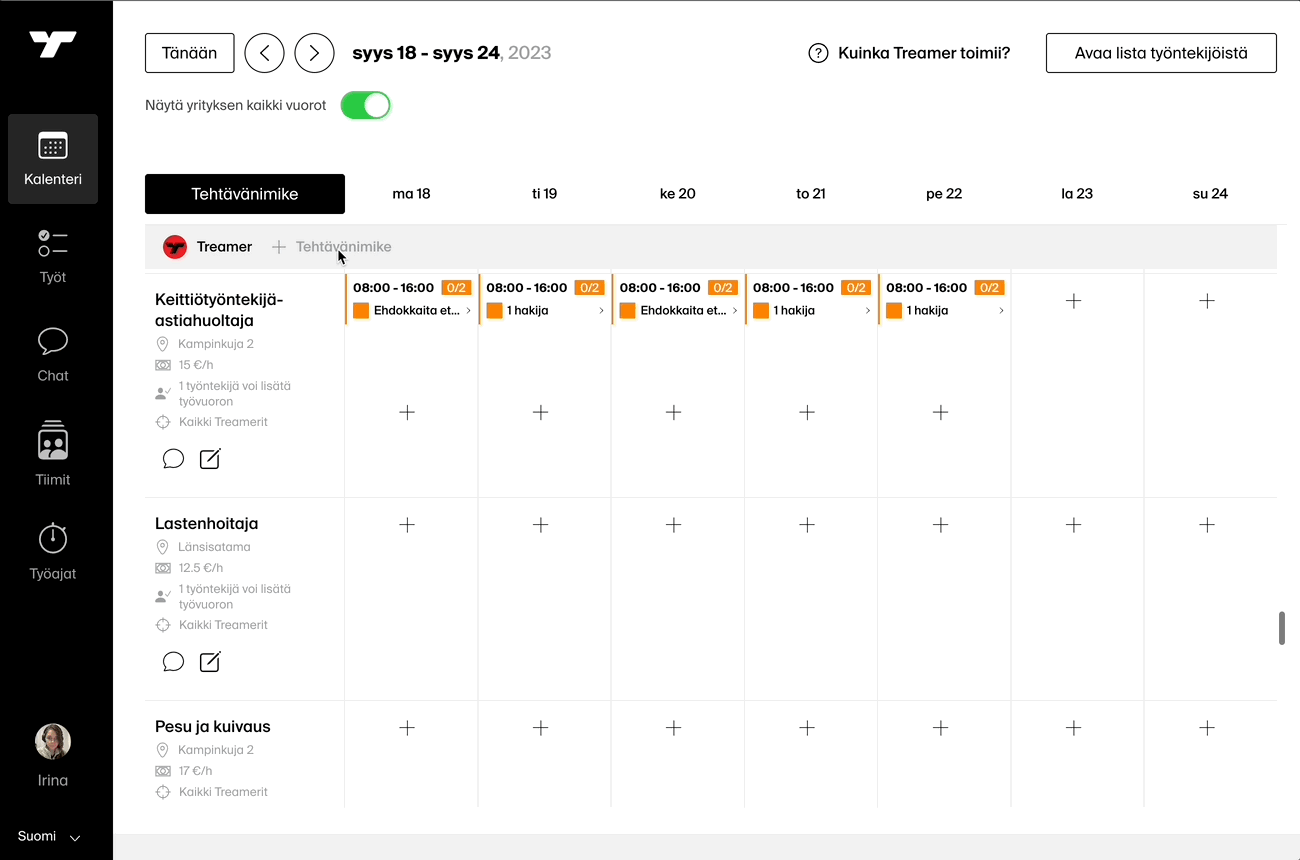 Now, you only need to do that work once by setting-up a "Job Position". A Job Position re-uses all the details, like Job title, description, requirements, address and salary and saves this for re-use. All of which can be edited at any time. Once this is set-up, all you need to do is simply add the shift details and you're done, drastically speeding up your hiring process.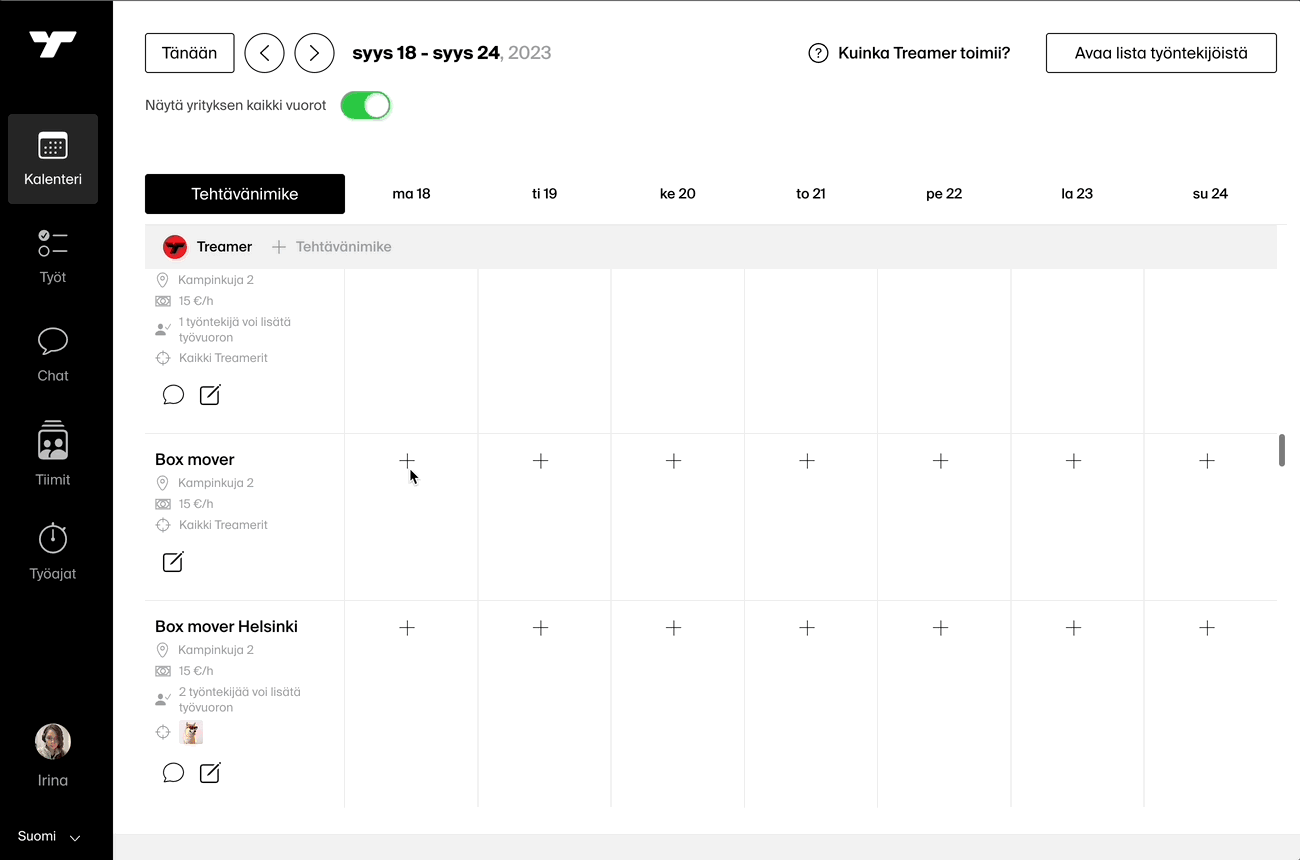 You can easily navigate to any worker from the calendar and book a shift directly for them. No need to navigate away or create new shifts separately. Add all the shifts at the same time for the workers needed.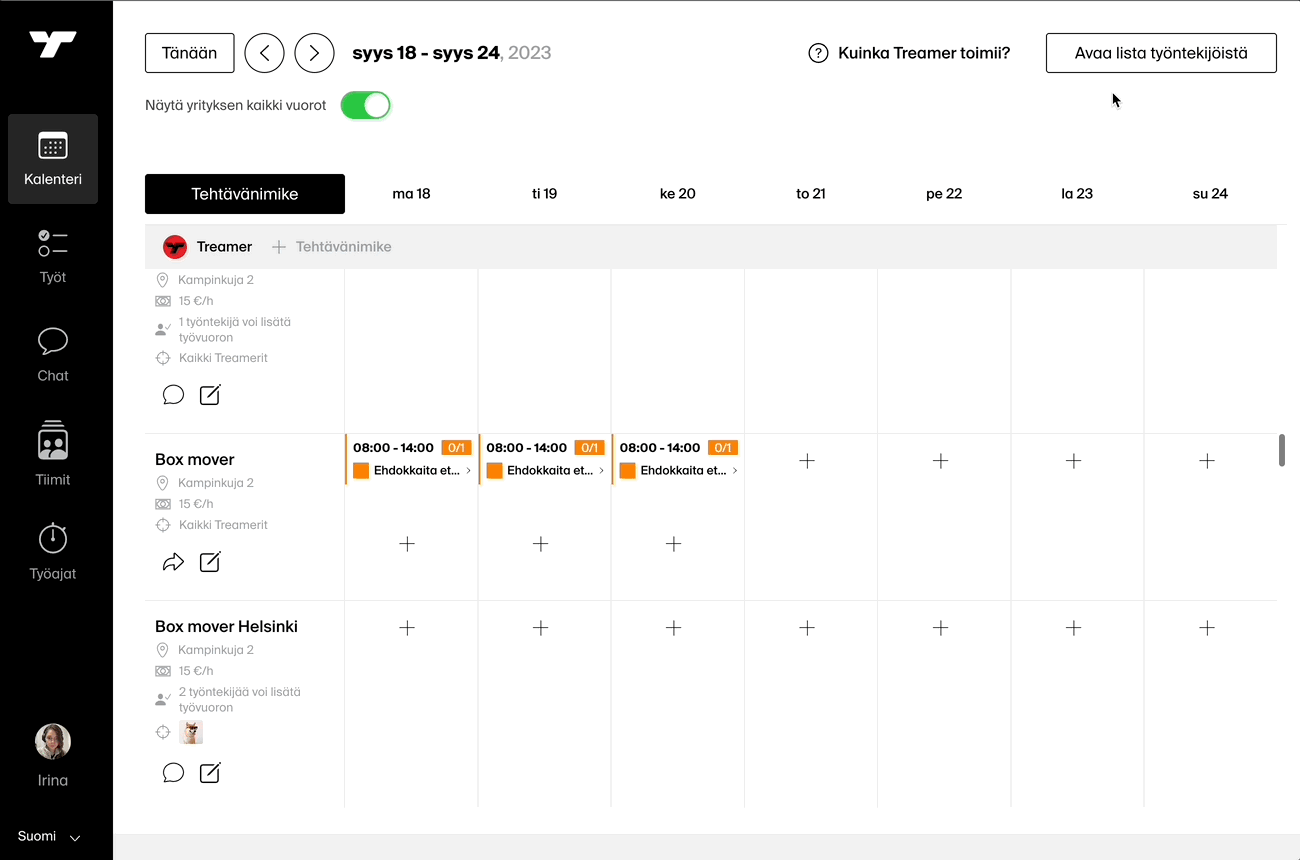 Also, the Worker app has now been developed to directly prompt Workers to confirm their attendance in-app providing enhanced peace-of-mind. No more "OK" answers in the chat and a clear view from the calendar of who is coming to the shifts.
The New Calendar includes many features such as:
Allowing trusted Workers to add a shift themselves
Streamlined capability to book a Worker directly


Toggle view, tailor your view between the shifts you've created and those your colleagues have created
Log in and get familiar with the New Calendar! We are more than happy to help if there are any questions! And if you have any ideas or feedback how we can improve, we'd love to hear it at productfeedback@treamer.com
About us

We at Treamer are revolutionizing the gig economy with the world's fastest staffing platform for the service industry. Our platform is used by hundreds of companies and thousands of workers to get the work done. We are based in Helsinki, seed funded and operating in both Finland and Estonia.

Learn more at www.treamer.com