Manage your shifts also on mobile app - the view for business users has been renewed!

We renewed the mobile app for employers to make its use even easier and more effortless. Now it's easy to check the shift status also on mobile - it goes with you wherever you are.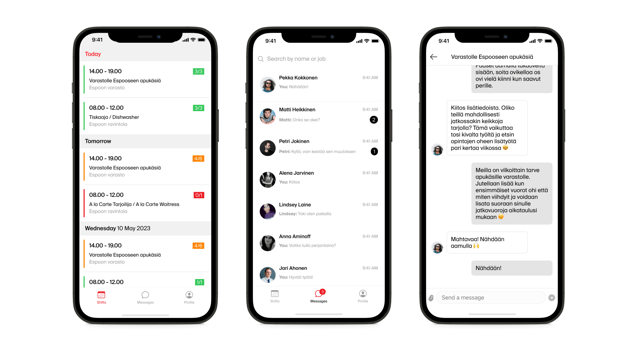 Be always up to date who is coming to your shift
In the mobile, you can see workers' status directly from the home page. You will see your shifts in green when everything is fine! Your shifts are shown in orange, if shift is still waiting for applicants or you haven't selected anyone yet. Red color tells you if the shift requires action.
You can also re-open the shift on mobile, for example when an already hired worker is in sick leave, and you need the replacement quickly. For now, opening a completely new shift is possible only in the browser.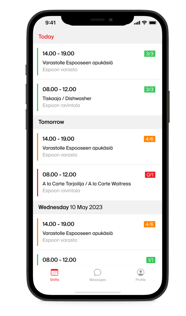 Chat with workers
Under your shifts, you can see those who have applied for it, as well as those who have been hired. You can browse the worker profiles and hire them easily.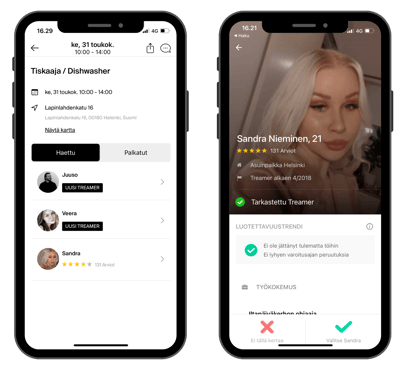 As in the browser version, you can communicate with your workers via chat wherever you are. The mobile version is there for you in acute situations.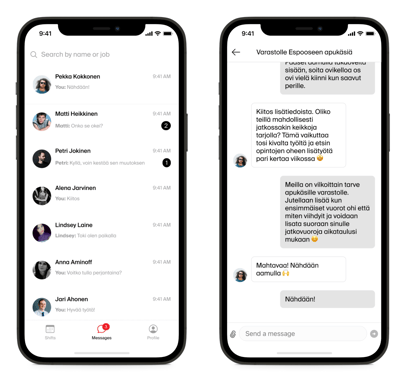 Stay tuned! The app is constantly being developed and creating shifts will also be possible with mobile soon!

You can download the mobile version of Treamer from your app stores, just log in as a company.
About us

We at Treamer are revolutionizing the gig economy with the world's fastest staffing platform for the service industry. Our platform is used by hundreds of companies and thousands of workers to get the work done. We are based in Helsinki, seed funded and operating in both Finland and Estonia.

Learn more at www.treamer.com