Shift planning has become more reliable with Treamer - workers are now able to communicate their schedule more effectively with employers!

With the new application timer, workers can set a time that limits how long their application is open for and when it will expire. Less cancellations from workers - more filled shifts for you!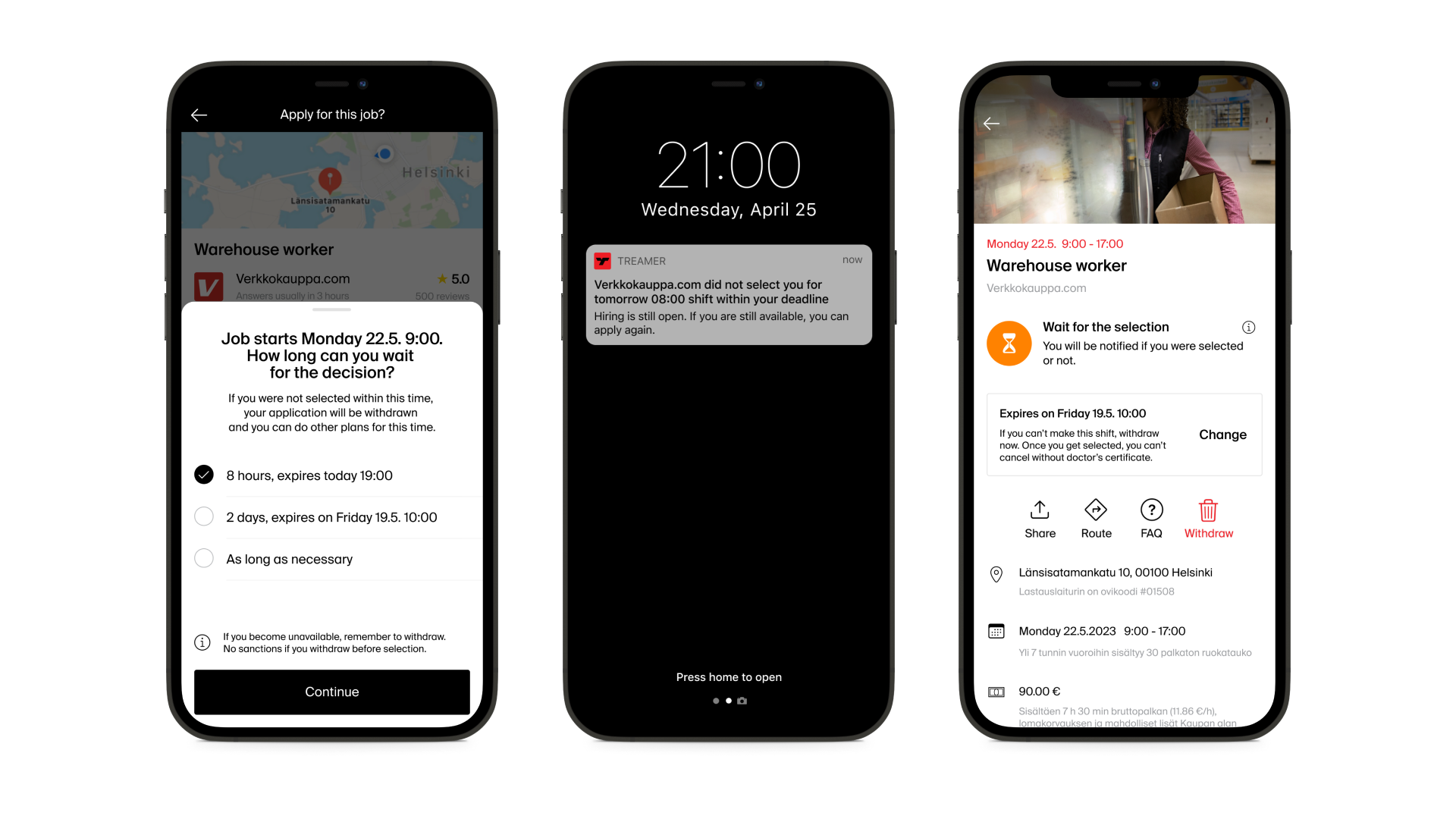 There might be situations where you get a bunch of applications for your shift but can't select the ones you want right away. In this time, a worker has to wait for your decision but might end up making alternative plans leading to them canceling your shift once they are selected leaving you with little time to find a replacement.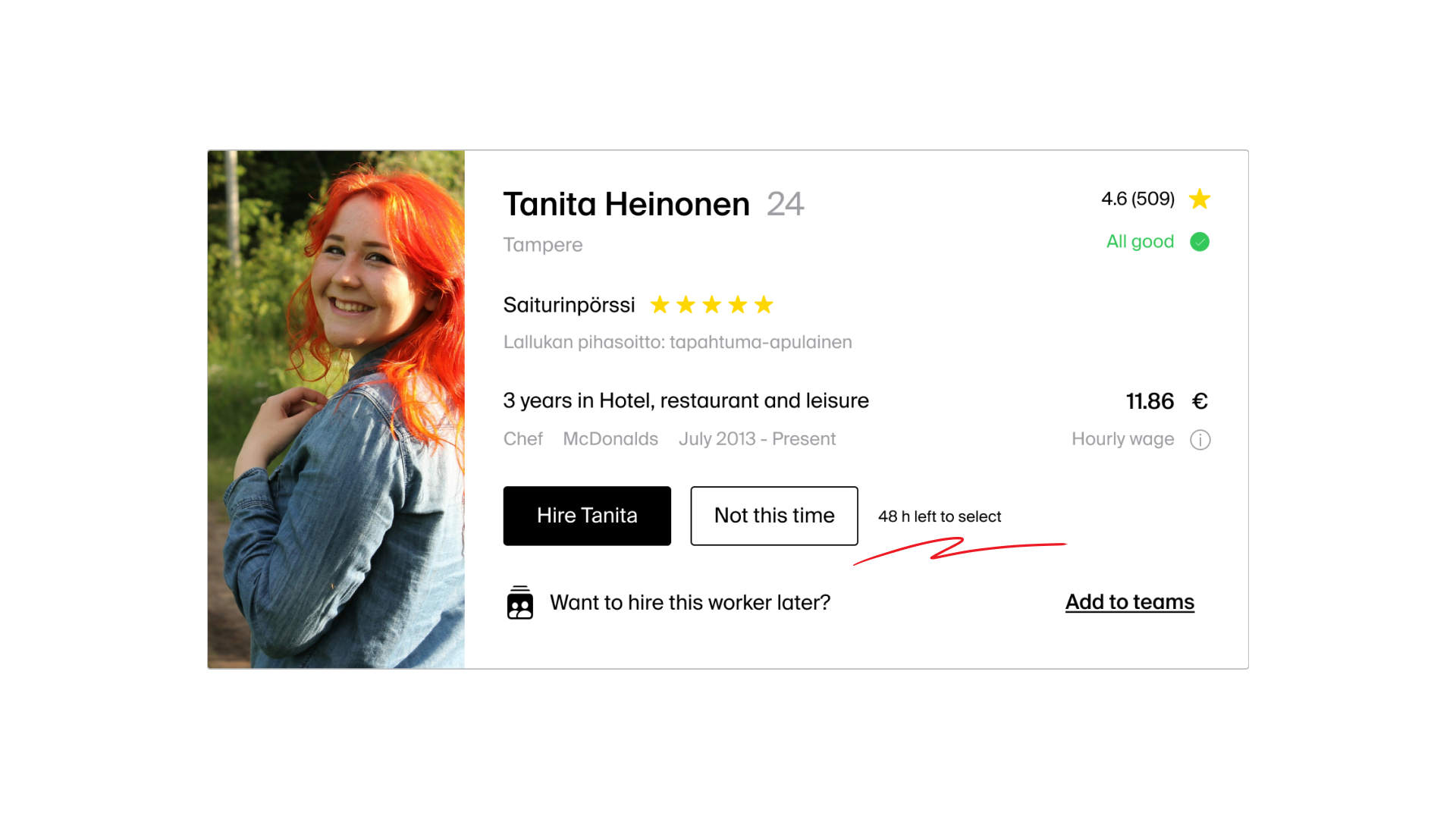 With the application timer, shift planning has become even more reliable. You can more confidently select a worker knowing that their application is still relevant by reviewing how long the application is live for and how much time you have to make the decision about hiring.
At the same time, workers are able to communicate their schedule with you, removing communication barriers and preventing unexpected cancellations. This increases transparency and gives higher guarantee that your shift will be filled.
Even if the worker's application expires, they can apply again as long as you have your shift open.


Did something come to mind?
We are happy to help:
asiakaspalvelu@treamer.com
About us

We at Treamer are revolutionizing the gig economy with the world's fastest staffing platform for the service industry. Our platform is used by hundreds of companies and thousands of workers to get the work done. We are based in Helsinki, seed funded and operating in both Finland and Estonia.

Learn more at www.treamer.com